written with Lou Robinson 
is a discontinuous mystery novel with a circular narrative that has no resolution. The novel explores themes of memory and false memory within the framework of the erotic/political aspects of spying.
is a novel that follows a geometry of the erotic through trajectories of travel, memory and architecture. It is narrated by two women through alternating and overlapping stories.
Part of CRITICAL MASS (in collaboration with Meridel Rubenstein, 1993 – 97)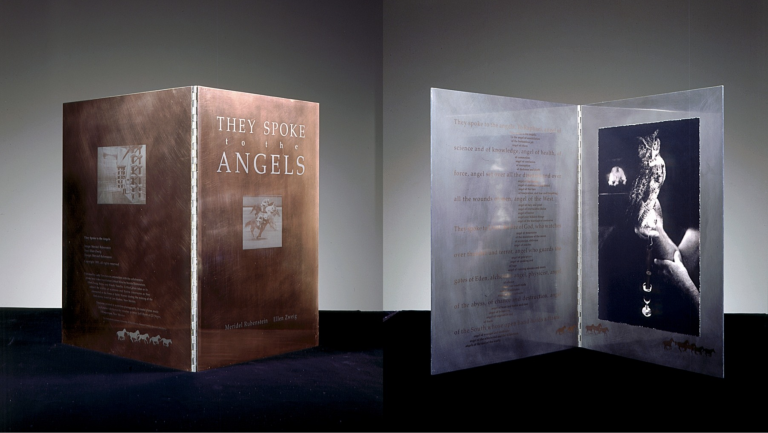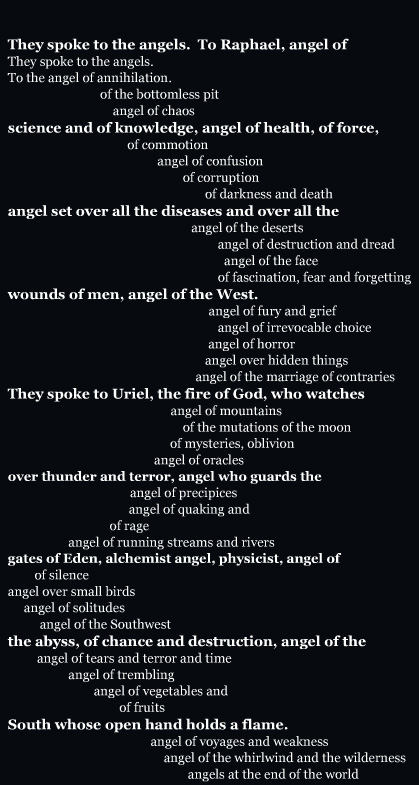 LIFE / ART PROJECTS – An Interdisciplinary Idea
 The Act V2.#1 1990 [pg.69]
I began teaching Life/Art Projects in 1985 because of an intuition about the nature of the interdisciplinary program I was trying to develop at San Francisco State University. In the Fall of 1984, I had been asked to run the Graduate Program for a department which was then called the Center for Experimental/Interdisciplinary Art (now called the Interarts Center)………
SUSPICIOUS LANGUAGE - Performance from a Writer's Point of View
The Act V1.#1 1986 [pg.37]

I. Language is the Enemy: A Revolution of Poets
One of the cliches of the turn-of-the-century avant-garde most regularly reasserted, even today, is that language is the enemy. One of the facts most often not noted is that this idea originated, for the most part, with poets, those very practitioners of language art who sought to question and explore their medium……