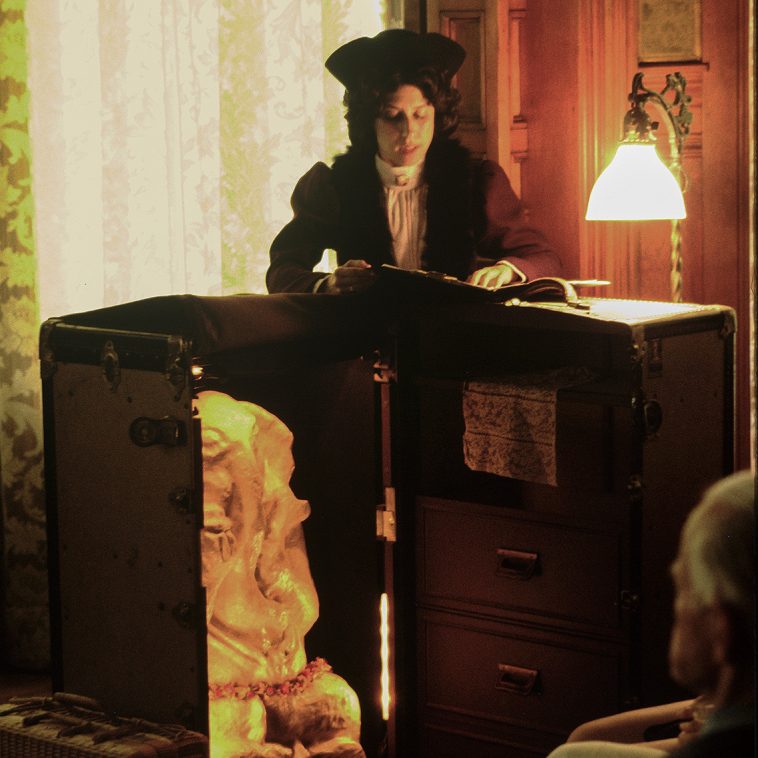 WE MUST ALL BE EXPLORERS
1986, Falkirk Center for the Arts, San Rafael, California
A theatrical performance about the Victorian lady traveler Alexandra David-Neel who traveled to Tibet.

The performance was made with a text-sound audiotape, live reading of texts, slides with a dissolve- system, film and props.
VICTORIAN LADY TRAVELER IN AUSTRALIA
1982, Brisbane, Australia
In the 1980s, I traveled many places. Wherever I went, I chose one day to appear as the Victorian lady traveler.

In this image, I'm scolding the kangaroos.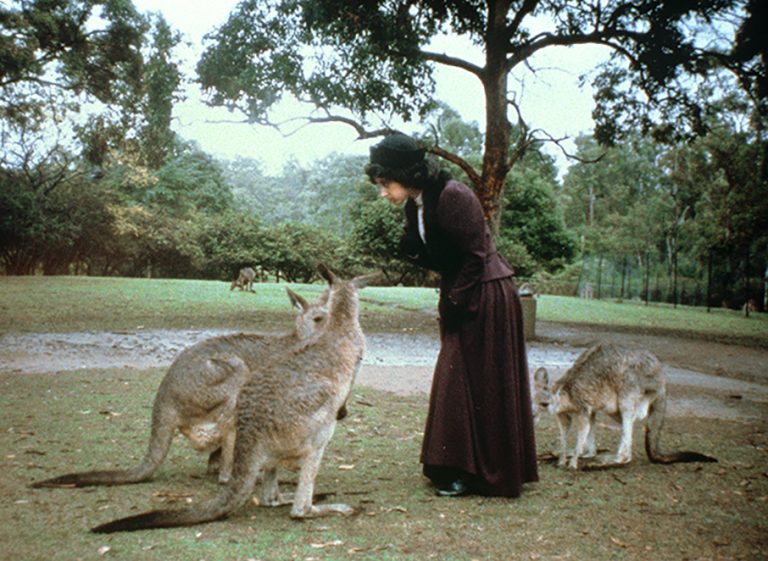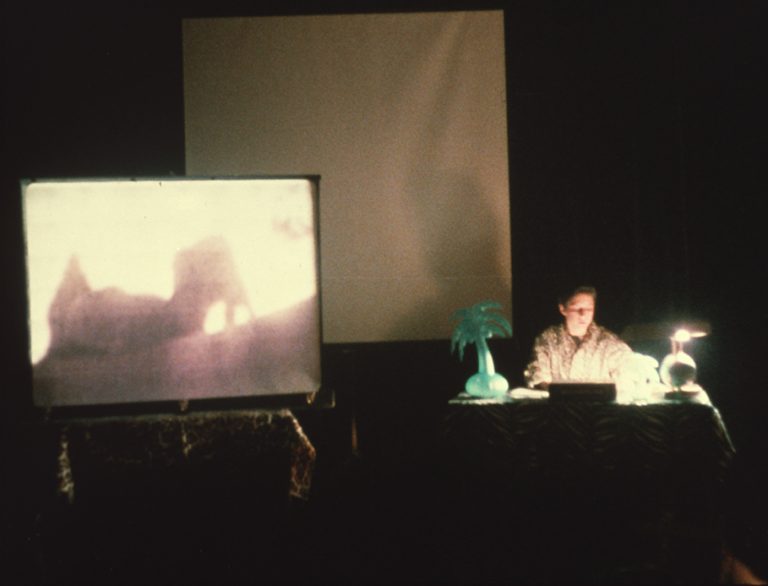 RUNNING ERRANDS IN AFRICA
(Part of Impressions of Africa, below)
In this piece, I was a spy, a double-agent, who wanted to return all African-made objects to Africa and all Western- made objects to the West. At the same time, I could see the problems with this solution to the influence of one culture on another.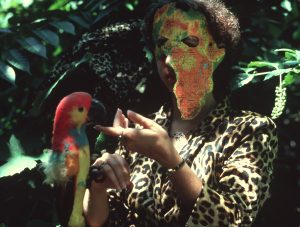 IMPRESSIONS OF AFRICA
A series of performance pieces that I did in the early 1980s about European and American fantasies of a mythical Africa.
The performances consisted of text-sound compositions, live reading of texts, slides, film, props and actions.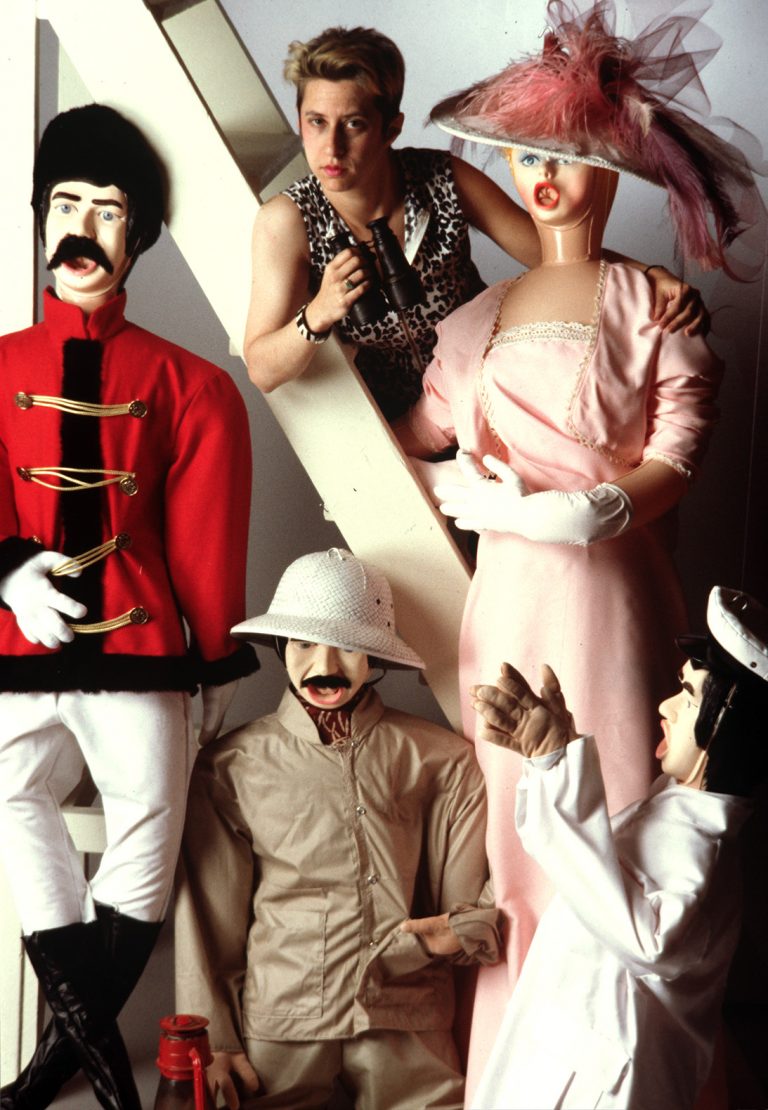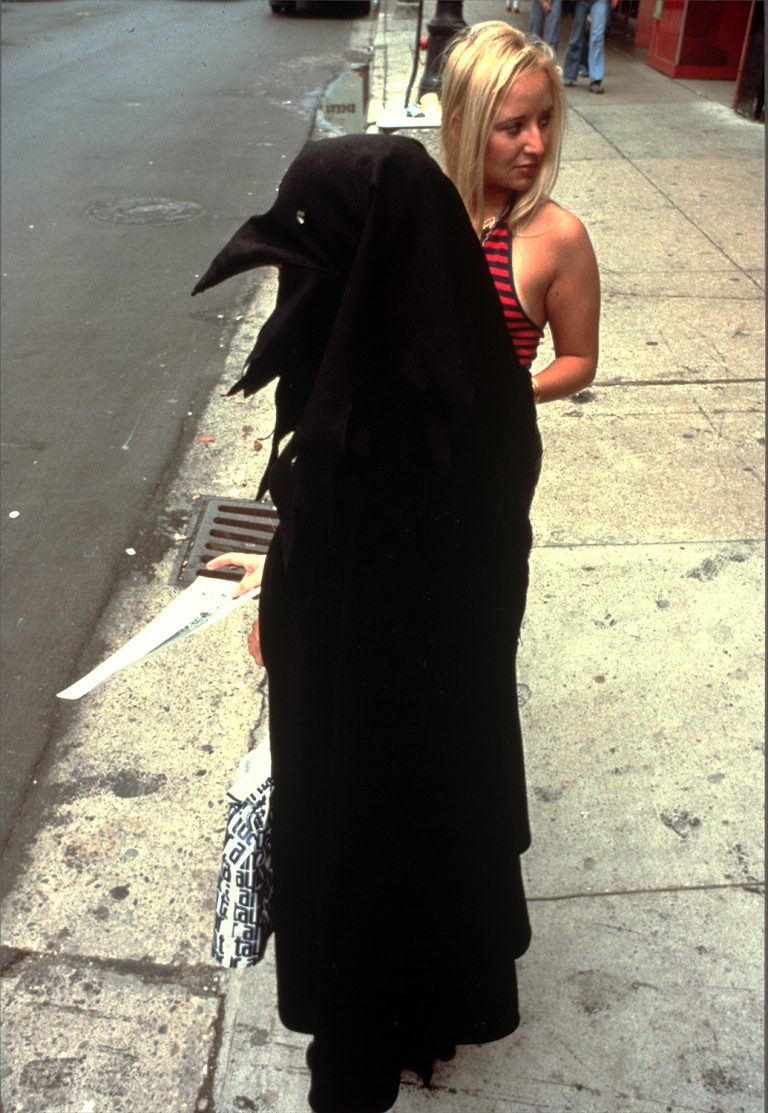 COMMON CROW
1972, Ann Arbor, Michigan
This was my first performance piece. I dressed as a crow and did my usual errands. When asked what I was doing, I said: "I'm just a common crow and I have errands and expectations."